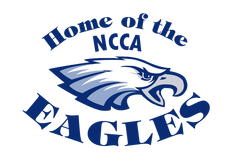 ---
Mission
New Covenant Christian Academy will provide kindergarten through twelfth grade students with a
high quality classical education in a safe, challenging and nurturing environment based upon a Biblical Worldview. Christian values will prepare well educated and grounded Christian young people to be
leaders in and for the sake of the community and the world.
---
Vision
Jeremiah 31:31 says, in part "The time is coming,' declares the Lord,' when I will make a new covenant . . .'"
with my people. As God has made all things new, bringing grace and new life through his son,
Jesus Christ, so New Covenant Christian Academy seeks to bring grace and new life to the community through the Christian education of new generations of young people and their families.
---
Students . . .
are self-assured, empowered Christian leaders who are equipped to develop their God-given gifts and talents and are committed to carry out God's plan for positively impacting the communities in which they live.

Parents . . .
are considered welcome partners, who are celebrated and valued. They are expected to participate fully and are included in a variety of ways. They will be presented opportunities to promote personal growth because it is their school too.

Faculty . . .
will consider themselves life-long learners. They are committed to their students and parents. They are christians who exhibit and live out the values and character that are taught to our students. They are experts in their content areas and take pride in their craft. They bridge the gap between content and biblical beliefs. They bring a joyful, loving and professional demeanor each day.

The Community . . .
is invited to participate actively with the Academy. They are welcome to use our facilities in order to strengthen the community. They are provided opportunities for continuing education. They are receptive to student outreach projects. They provide learning opportunities and reciprocal partnerships.